Post by Bungle on Feb 12, 2015 15:40:27 GMT -6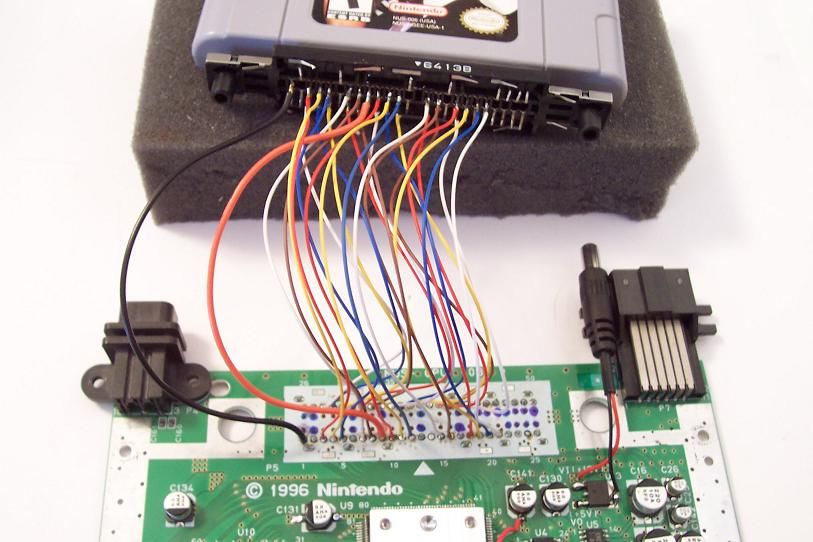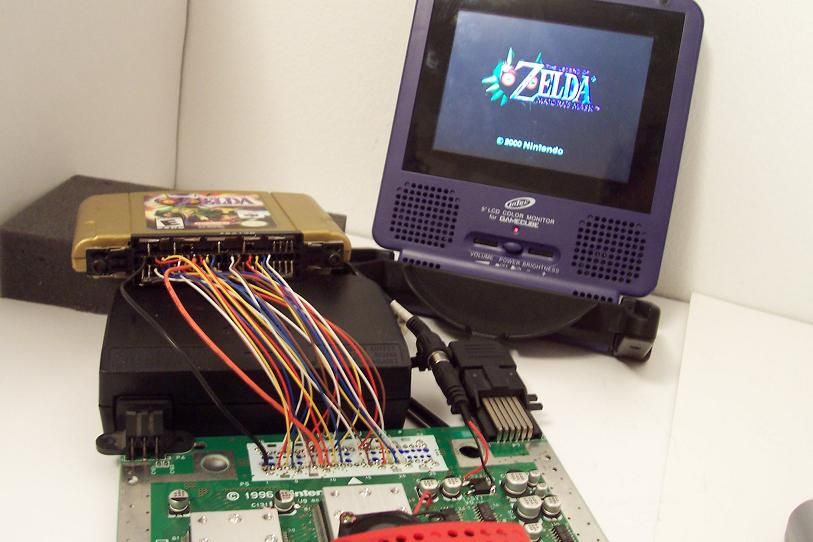 "Whaa?"
"Bungle how you do dat?"
"Why, that's 44% fewer wires!"
Running fewer wires means more flexibility in your cart slot wires and makes finding that pesky short a lot easier. It saves time not having to strip and tin all those extra wires. And of course if you're doing this hobby on a tight budget, you save 44% on the cost of wire.

Some of the pins on the cartridge slot are there to hook up the N64DD - the add-on disk drive that could connect to the expansion port underneath the cartridge slot- and cartridge games don't need them. (However I only have NTSC games, could be PAL games are different. Would be nice if someone could check the cart slot pin traces on some PAL games for me to see if they connect to any components.)
In addition 12 other pins are ground, and 1 thicker wire can be substituted for the 12 smaller ones.
Four pins are to run 3.3v to the cartridge, and can also have 1 thicker wire substituted.
Of course this means you need to keep careful track of connecting your wires to the right places, but the following steps will make it easy.
Prep your motherboard by marking the pins according to the diagram below: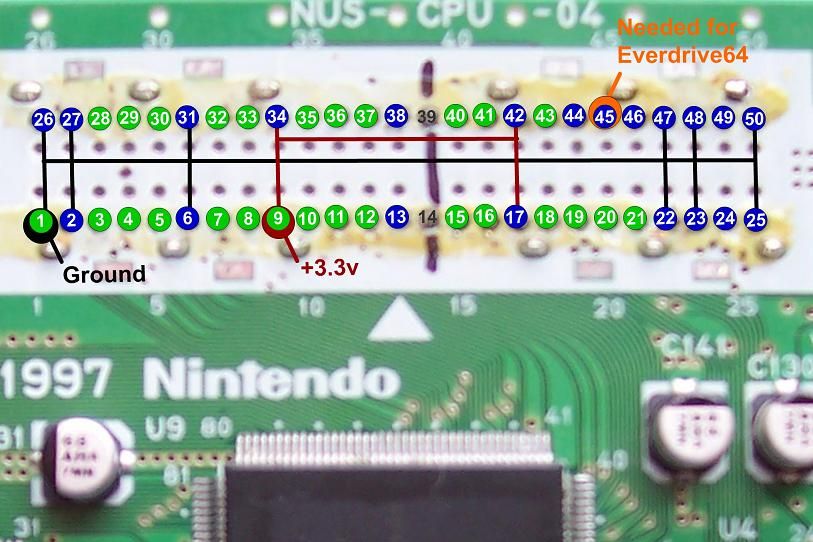 Example: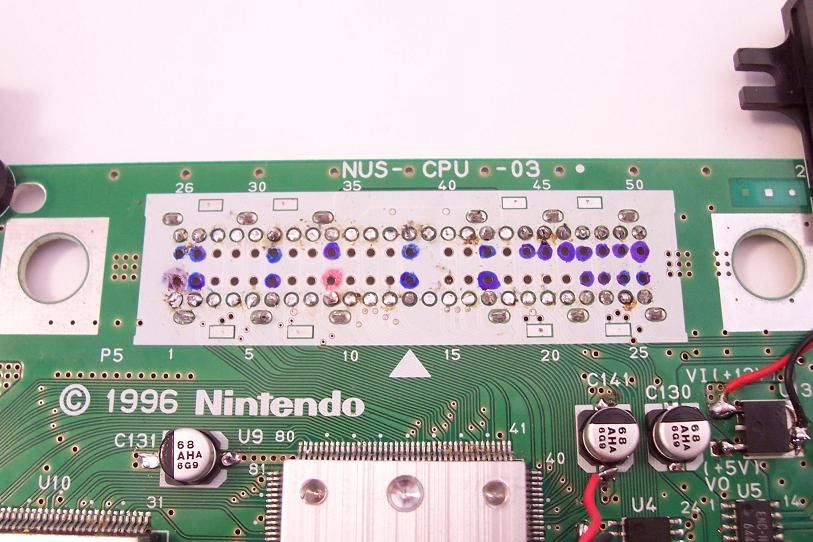 As an extra measure, I like to remove the actual pins from only the holes I'm going to solder to. This gives you two ways to tell if you're putting a wire only where one is needed.
Next prepare your cartridge slot by bending away the pins you won't be using- those that correspond to the blue dots on the board (or snap them off completely, if you're
100%
sure you're not making a mistake):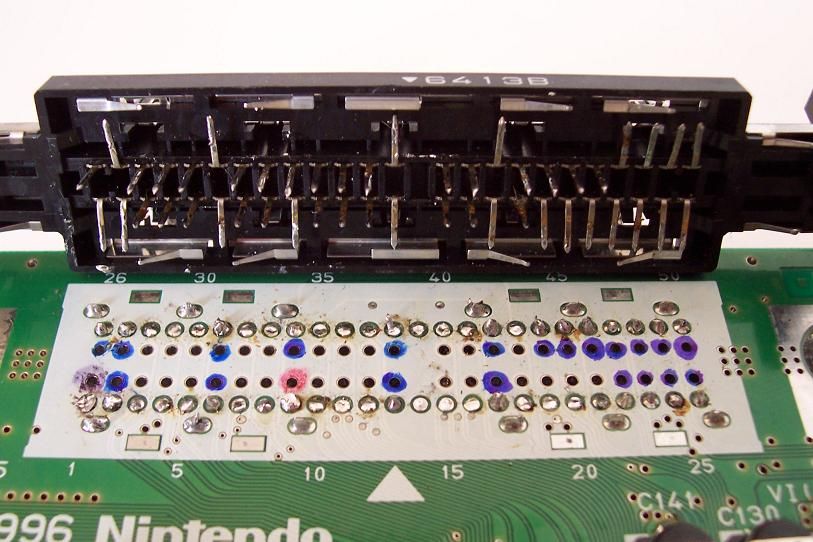 Run your ground and 3.3v wires first using thicker wire. I used 22 awg which is overkill, but stresses the point.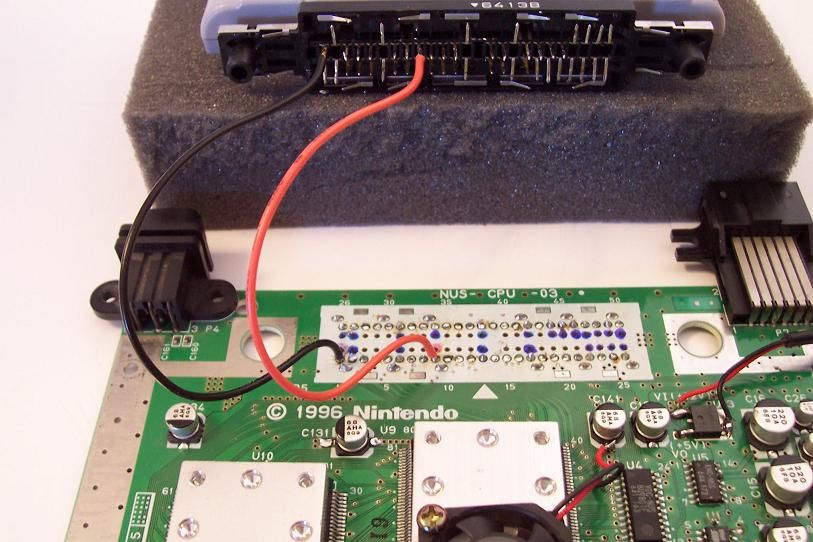 Wire the rest of the cart slot as normal, but skipping the blue dots and bent pins.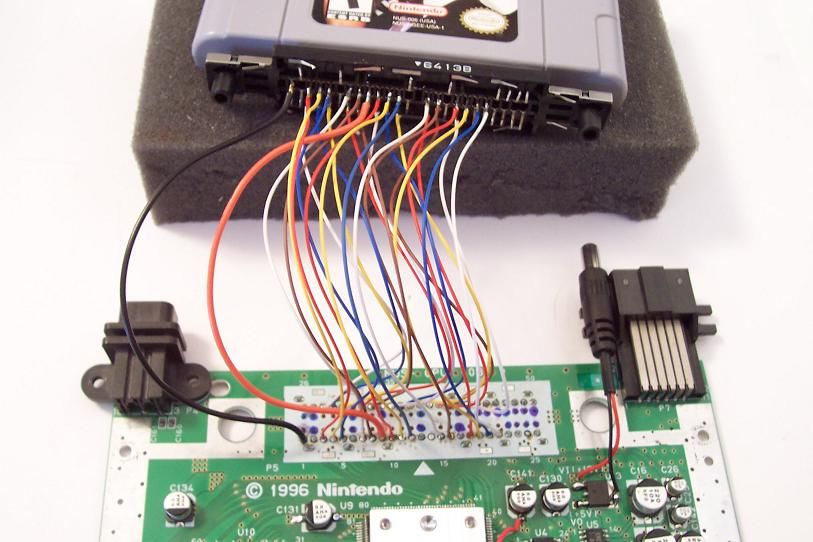 Notes:
- Everdrive64: Pin 45 isn't needed to run most games (seems there are one or two that do need it) but it is needed for the Evderdrive64. Also, when wiring up an Everdrive64, you'll need to run more than one ground - pin 1 MUST be connected to ground, and pick at least two other ground pins to wire up. The reason is that the Everdrive64's circuit board layout has almost no grounding layer, making it vulnerable to RF interference. It's a good idea to wire up a couple of the 3.3v lines as well.
- These wires are 5 inch 28 awg wire. I went with thinner wire to test the limits of interference for this relocation. Non-expansion games will run without interference with six inch wires, but games that need the expansion pak won't work unless you shorten the wires to 5 inches or use thicker wire.
-Using the thicker wires for the ground and 3.3v line isn't actually a necessity (board should still function if you use thin wires) but is a good idea in practice. The first time I tried this out, I ran single wires to the ground and 3.3v line on the same thin wires as the other pins and "tested" (caught up in the game) the system for over an hour with no issue.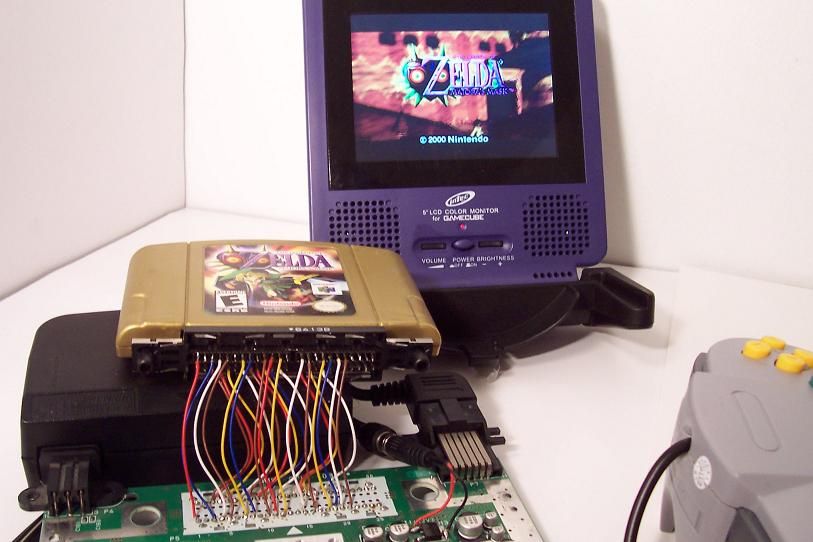 -Also, if you plan on doing a 180 bend on your cart slot you won't have to remove the two capacitors that get in the way on the left side, instead you can cut away cart slot pins 46-50 when you trim your board.