Post by lovablechevy on Feb 20, 2016 10:23:51 GMT -6
so, the Pocket Atari was actually my 2nd planned project, fully planned out between 8-9 years ago by now. lol! i'm just now actually getting around to doing it.
the Pocket Atari is an atari flashback 2 inside of a standard atari 2600 cart, with controls, batteries, screen, and speaker. it will be THE smallest portable i own, and will literally fit in a pocket. hence the name.
it is going to be a very challenging project for me. there will be no painting, no bondo/filler/ABS/epoxy. i can't hide my flaws. i have to make perfect cuts. the internals also have to be wires of exact length and placed extremely well. this is a very very very space specific project. you'll be able to see from my very first picture here (my blueprint) just how detailed my planning has been for this. i didn't even want to attempt it till i knew, on paper, it was even remotely possible. i was told years ago by the longhorn engineer that it's not possible. he attempted this project himself. well, i wanna prove him wrong.

anyway, enough talk. let's get to some pics!
here is the blueprint i speak about. i know you most likely can't actually read it. but you can glimps at it!
first things first, i had to make sure i had a working screen. the space is so tight on the inside, that i HAVE to use a specific screen. it's a 2.5" "zate" screen off of ebay. i have 2 in my possession. the screen changed the internals completely shortly after i came into having these 2. it's an all in one screen with audio amp that is THIN. it's all one board with not many thick components on it, which is what i need for this project. last i had checked, tho, both of my screens weren't fully working. as i can remember, one screen didn't power on, but the audio worked. the other screen, the screen would light up, but show no image. well, my memory must have been wrong or i hadn't tested them right in the past. cuz the first screen i tried: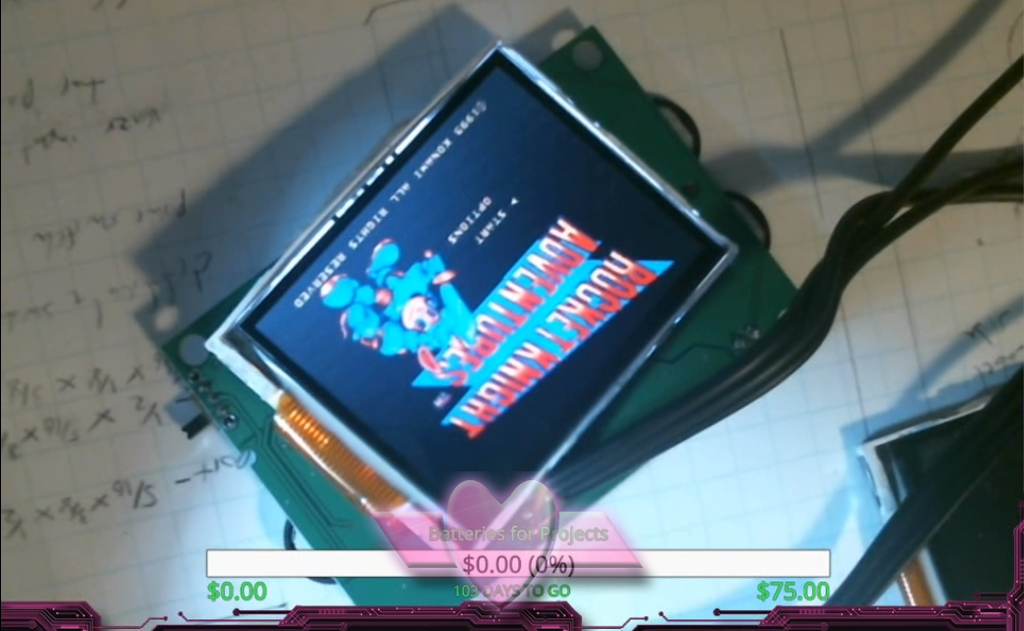 yay! so that meant it was time to get to work on the case. so, i shaved out all the internal parts of the atari cart.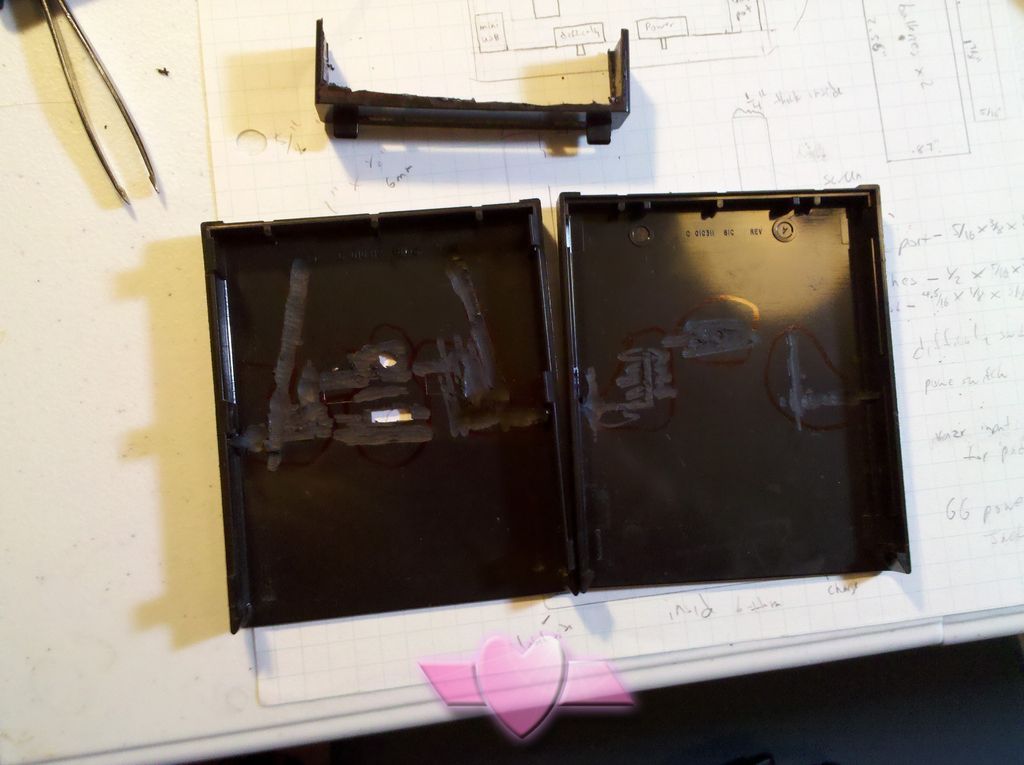 i then planned out where to make cuts.
that was all the further i got on my first day. the next day, i decided i'd get the case pretty much done. so, here is the front: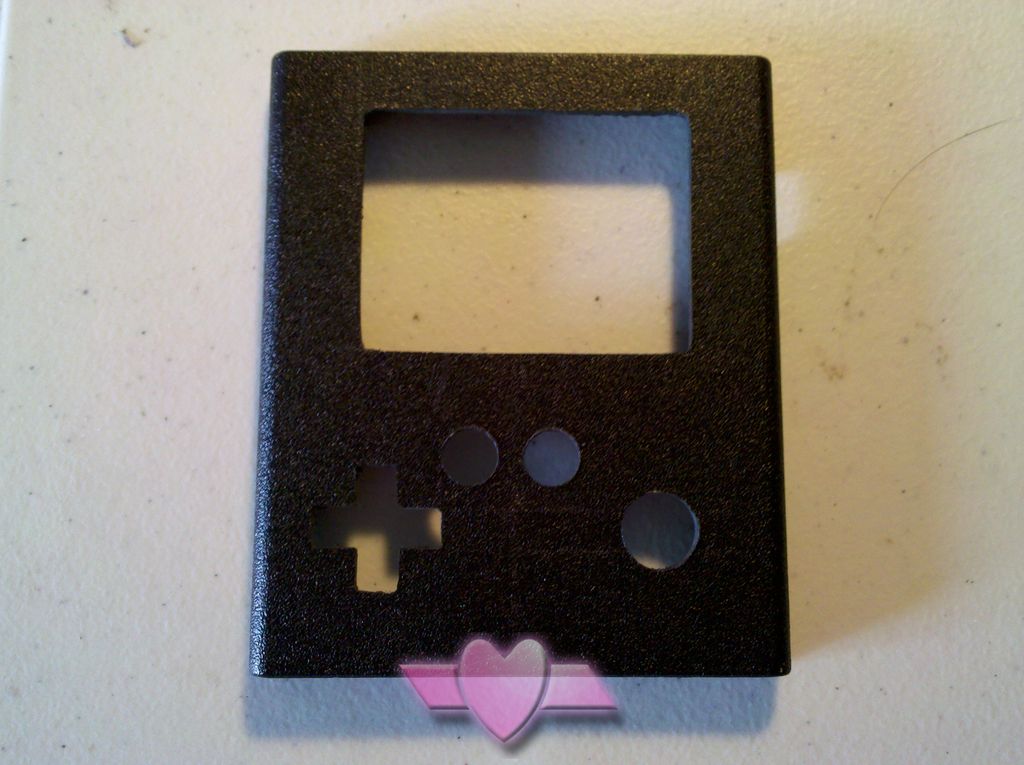 the sticker side will be housing the speaker. to save on space, i'm going to sit the speaker flush with the plastic of the case, not just simply drill speaker holes:
i want the end product to look as much like a stock 2600 cart as possible, esp from the sticker side. but, i do have 3 thumbwheels i need to deal with so i can control the volume, brightness, and color. it's hard to see in this picture, but to the right, you can see 2 slits in the side for the brightness and color: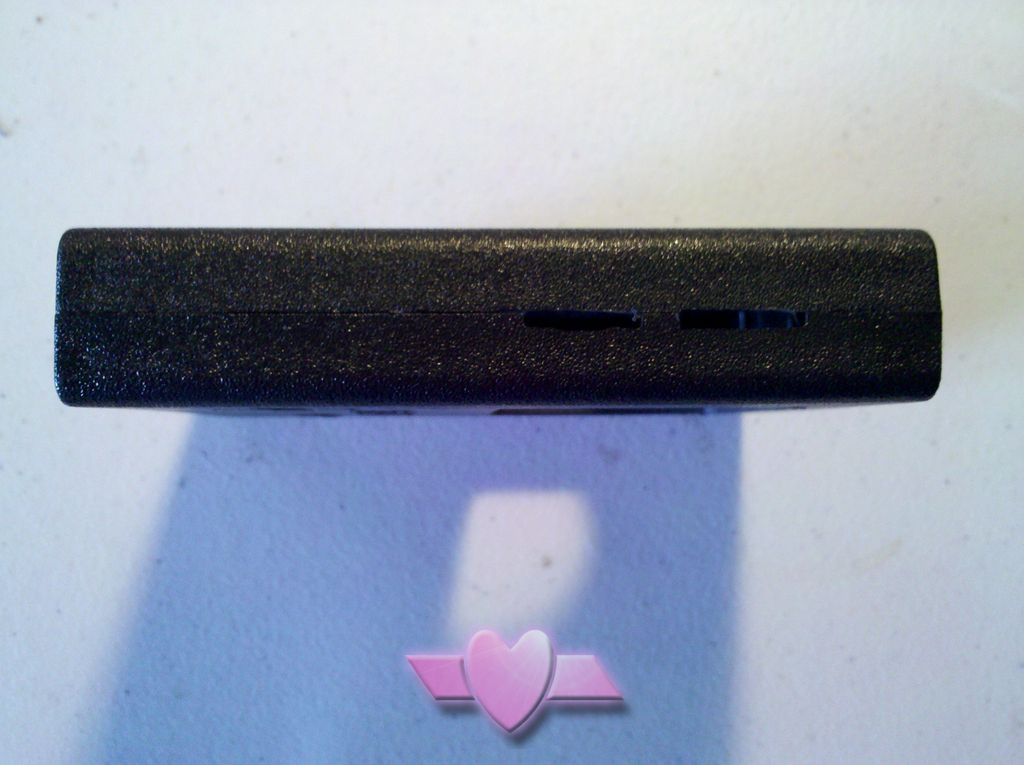 and again, in this picture, to the right, one slit for the volume: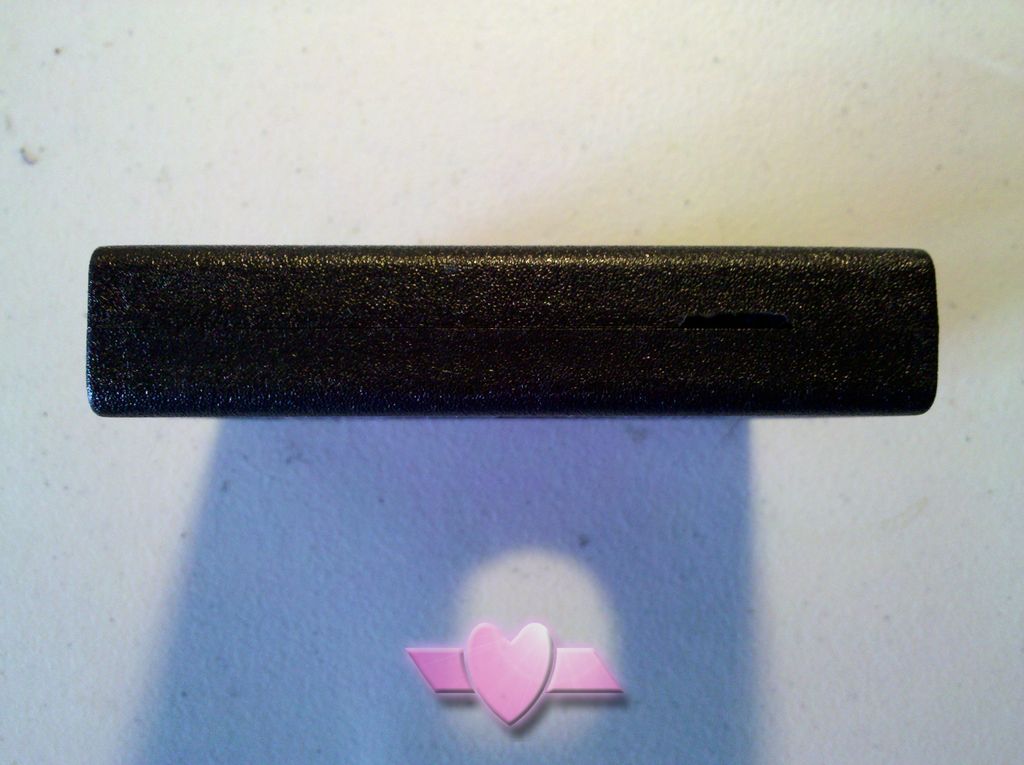 here you can see how the thumbwheels fit into place: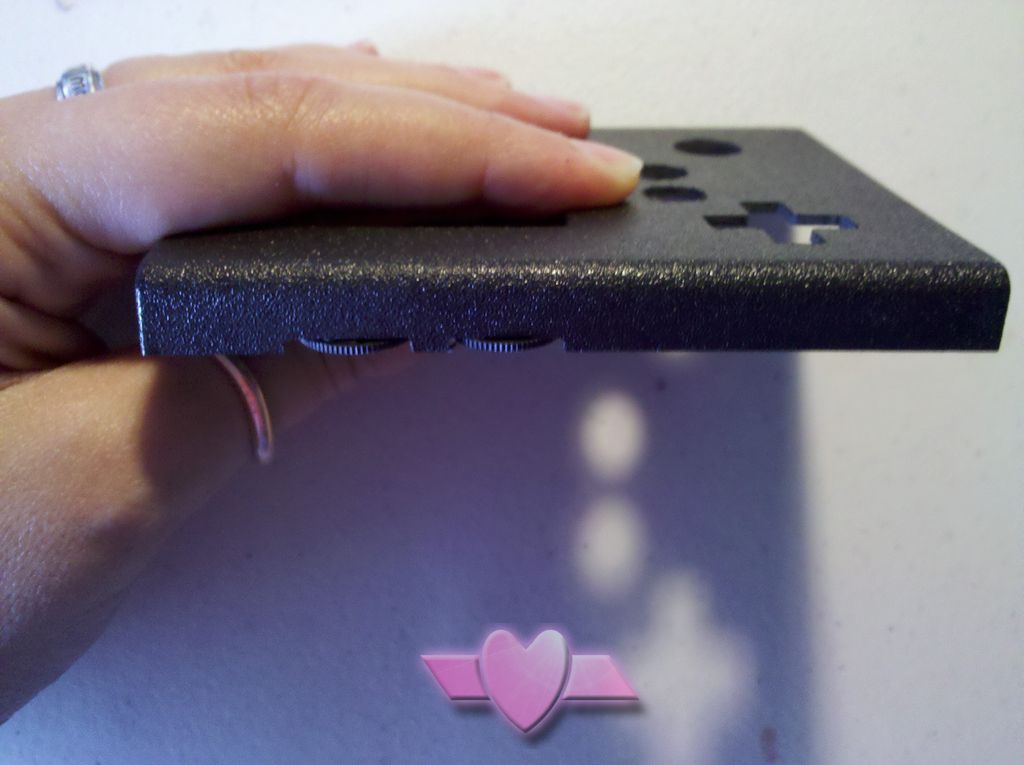 here is stuff placed into the front portion, for placement testing, making sure i got all cuts made correctly: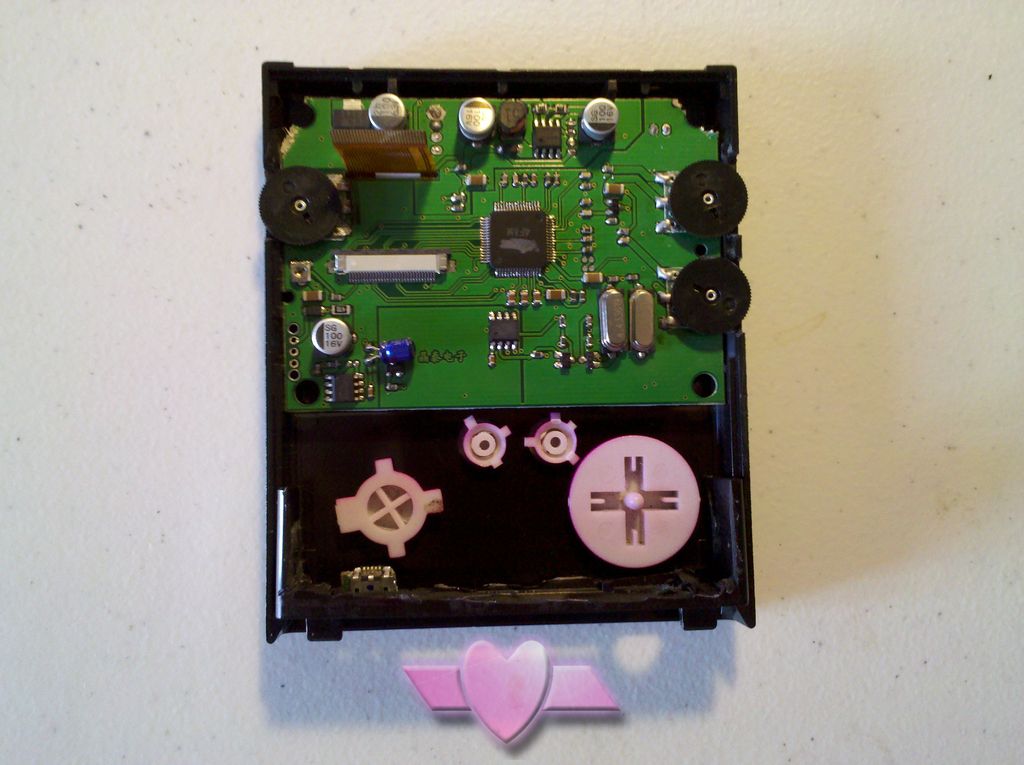 and here you can kinda see the height i'm going on so far, with just the screen side: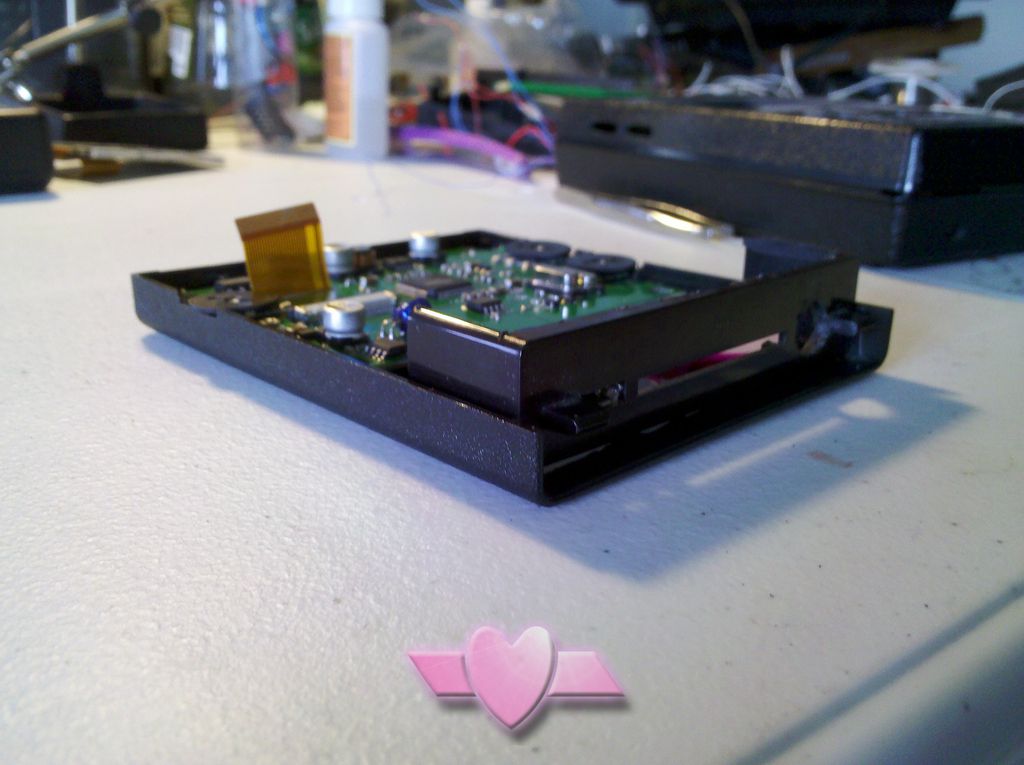 the bottom piece, which i don't know what to call, i'm using to house the jacks and switches. in this picture, from left to right, will be my special 1 player paddle controller mini usb connector, difficulty switch for player 1, power switch, and charging jack.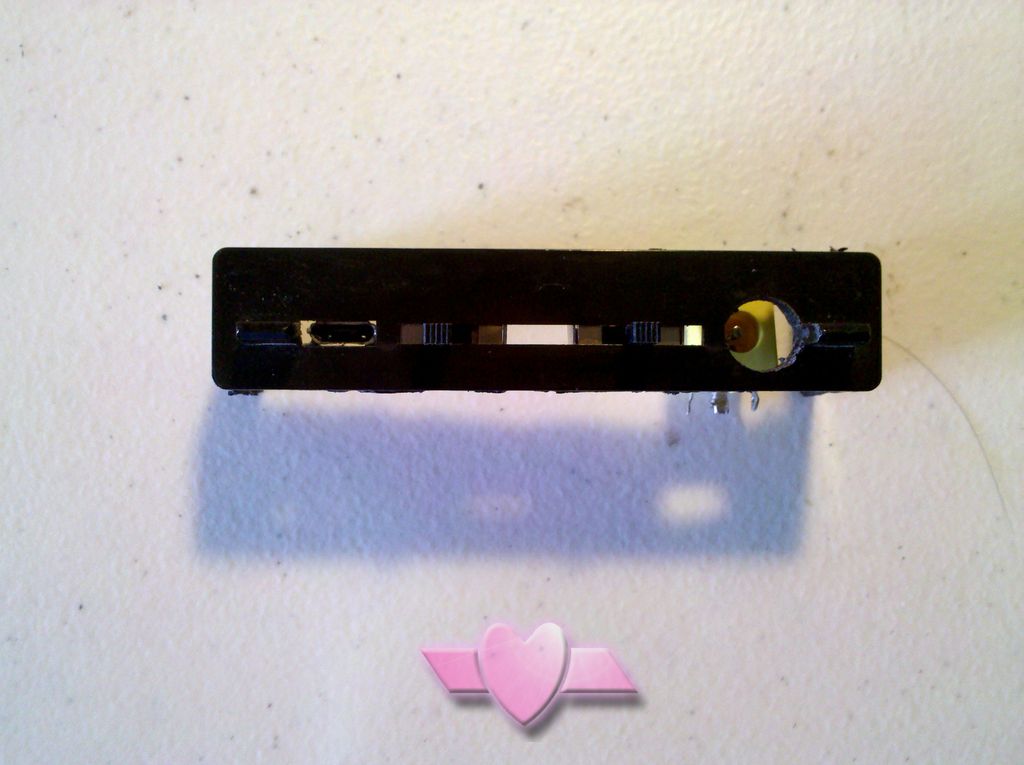 here you can see how far the switches stick out. they are pretty much even with the tabs from the cart itself.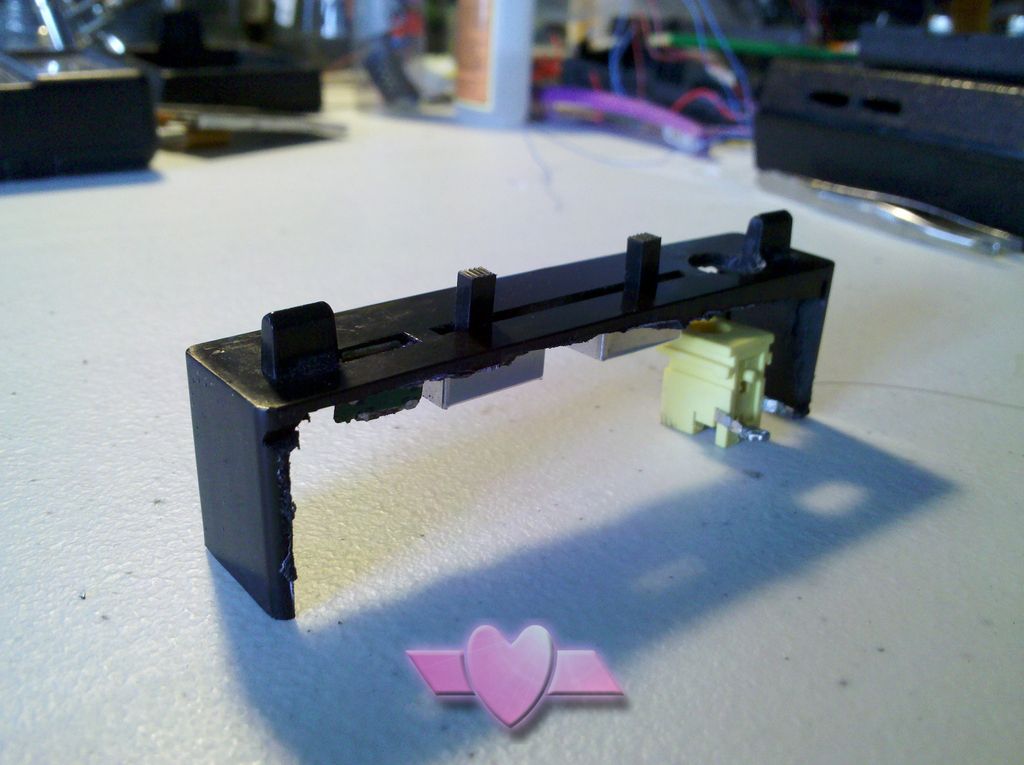 and last but not least, a mock up with the buttons and screen in place. obviously, the buttons are not in right. i will have them oriented properly, and they will be 1, 2 from left to right, not like 2, 1 in the picture. the 1 & 2 will be the select and reset buttons. a obviously = action. lol!
and if you'd like to watch the build, here is the first video (the 2nd is still uploading and i'll post it here when it's done).