Post by homelessmanatee on Feb 12, 2015 15:40:24 GMT -6
So your making a portable? Or some other kind of battery needing project?
You need batteries, but you have no idea what you should get.
This guide should help you understand the basics of what types are available, and give you some kind of an idea on what to use and what not to use for your project.
Here is a selection of the common batteries used in this hobby regularly and a little information on each type:
Alkaline Batteries:
The most common batteries, and the ones you should all be very familiar with are alkaline batteries. These are the standard AA, AAA , C, D etc that you can buy in most stores and use in for example: your Gameboy color. These are not good batteries for use in portables as
they have low voltage output, low capacity, and are non rechargeable.
You can get rechargeable variations of these, but they DO have the same issues as above.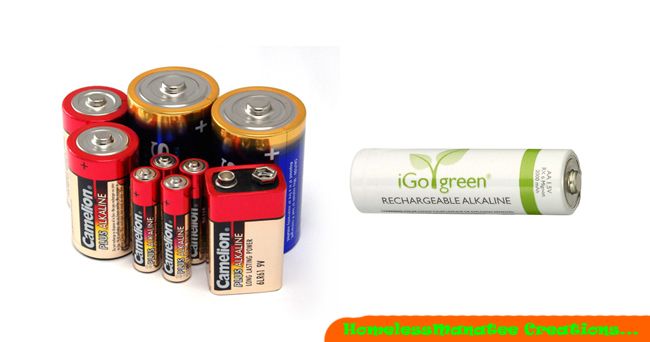 Lithium Polymer (li-po)
Li-po cells are commonly found as 3.7v cells which you can wire together for whatever voltage you are after. They tend to be rectangular in shape and slim which makes them easier to incorporate into a portable. Because they usually come as single cells
you will need to buy a Protection circuit separately and also a charger.
These cells have been known to swell or even explode if managed incorrectly so
care must be given when working with these!
If you are completely new to electronics I suggest that you don't use these right away.
Lithium Ion (Li-ion)
Lithium Ion cells are basically the same as li-po cells except they have a metal casing around them. They are
commonly found in camcorder battery packs which are nice because they have a protection circuit built in.
The cells are usually cylindrical in shape although it IS possible to find rectangular ones. These are cheap and easy to acquire.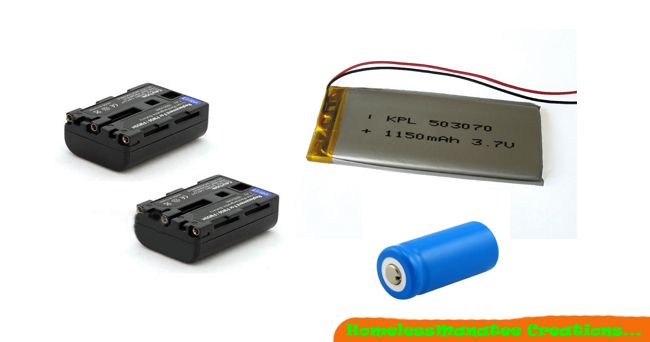 Ni-CD or NiMH cells
Ni-cd cells are commonly used in the battery packs for cordless drills. They are cheap, and easy to find however they tend to be made as 1.2v cells so they are
not recommended where you need a high voltage or amp rating as they will take up lots of room in your project.
They also tend to be heavier and have less capacity then other types which is why you see newer cordless drills using Li-ion cells instead.
NiMH cells are similar to Ni-cd only they tend to come in different shapes and sizes and can have a higher capacity. These are commonly used in RC cars etc.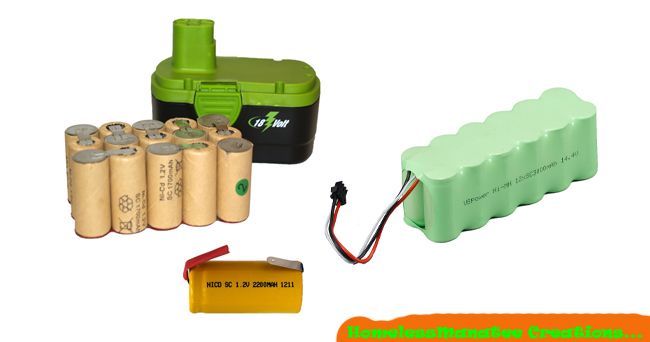 An important point to remember is that whatever batteries you choose, you should ALWAYS get a charger that is compatible with the batteries you are using!
Not just any old charger will do, ensure that it is for the type of cells you are using and that it has the same voltage rating.
If you are unsure on anything please ask on the forum, we will be more than happy to help!