Post by fibbef on Feb 2, 2015 11:55:54 GMT -6
How many guitarists do you know who only own one guitar? Sure, there might be that one friend you have with just the hand-me-down accoustic. But more often than not when someone gets into guitar, they can't stop talking about the new beauty they can't wait to drop their next paycheck on.
If you've got a guitar collection of your own - no matter how large or small - post it here! Be sure to include pictures if you have any. We don't just like hearing about guitars - we wanna see them!
Here's my collection.
Gibson Maestro electric
- This was my very first guitar which I bought as a package brand new from Best Buy for $120. As you can expect, it's not a wonderful guitar, but it has no major flaws and plays just fine for a bargain beginner's guitar.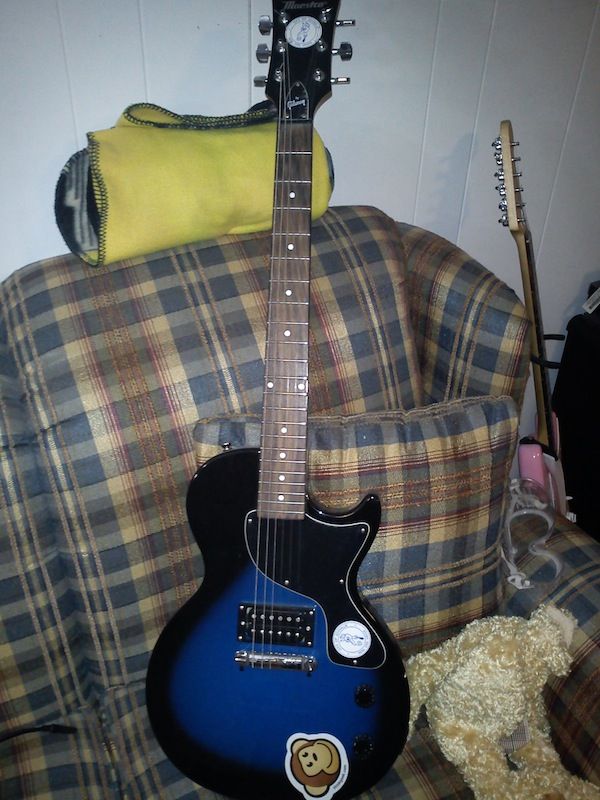 It comes with one humbucker pickup and a blue sunburst finish. I decided if/when I get the time, I'm going to strip the paint and give it a new paint scheme based on my favorite band Tonic.
Squier Bullet Strat
- My second guitar isn't much of a step up from my first, in terms of professionalism. Still, I love this guitar for what it is. Picked this up at a pawn shop for about $50.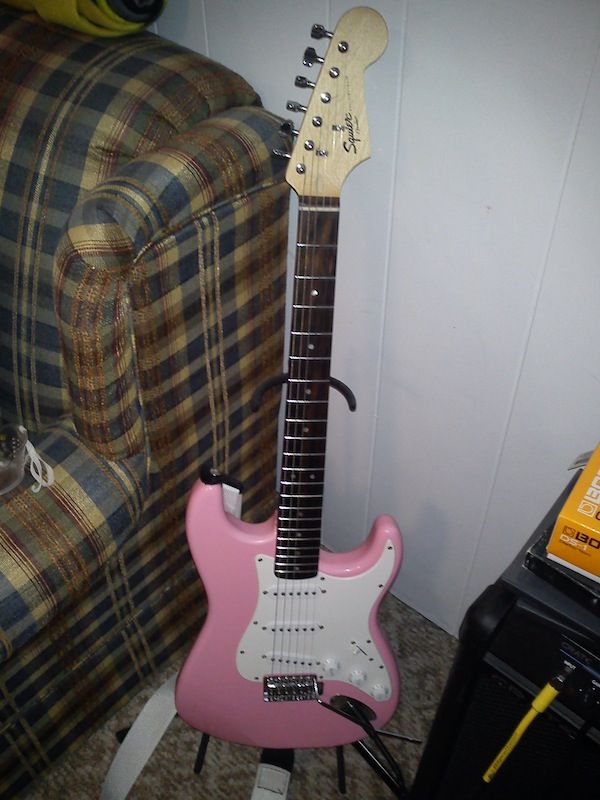 Like most Strats, it has 3 single-coil pickups and a whammy bar. This cutie came in a pink paint job with a white pick guard. Because of that, I'll never change it's appearance, but may swap out some pickups if I ever get the itch.
Fender accoustic/electric
- Without a doubt, my nicest guitar. This was my wedding gift from my wife. Bought brand new from a local music store, I actually helped her pick it out for me. It has Fishman electronics, including a built-in tuner.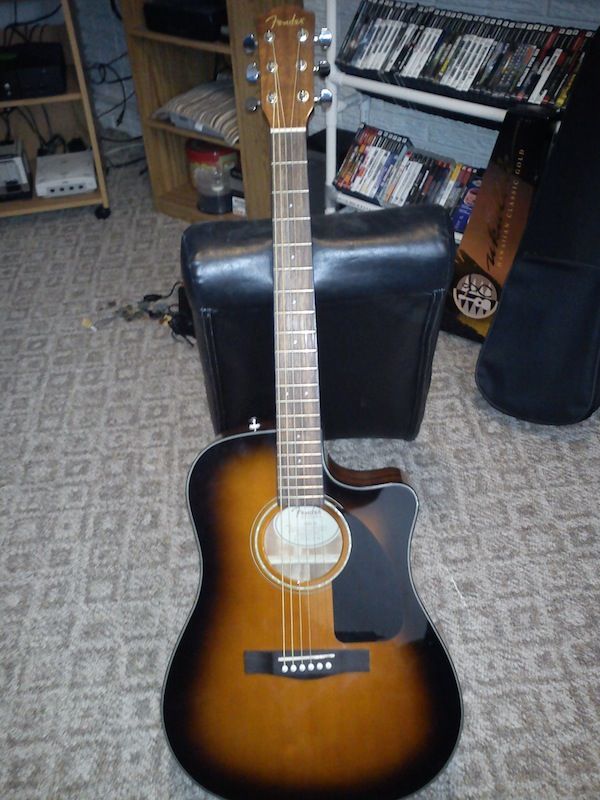 Peavey Rockmaster electric
- Another pawn shop special, this one collected for a mere $40. The Rockmaster is another box guitar, similar to my Maestro, meaning that it's a beginner guitar that likely originally came with a 10-watt practice amp, spare strings, etc.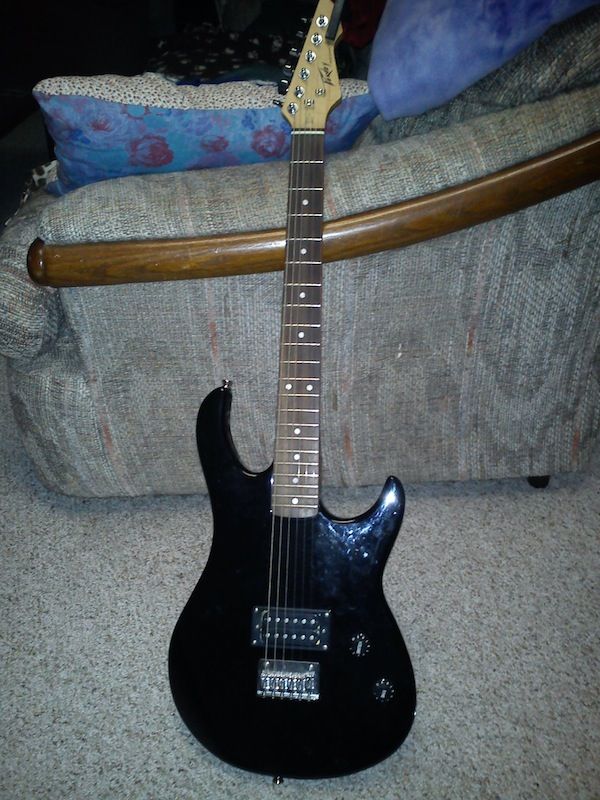 This guitar has an all black body and one humbucker pickup. It needed some intonating done as when I first got it, some of the higher fret notes sounded awful. I also learned a bit about truss rod adjustment and action height by playing around with this. I bought this awhile back because I want to add some custom electronics to it. I'll be sure to start a new thread with the worklog on that when I finally get around to it.
Edit: Pics added.