Post by fibbef on Mar 17, 2017 13:49:23 GMT -6
I'll be completely honest about this: I know pretty much nothing about oscilloscopes. I know that they're very useful when testing electronics and output signals and... stuff. See? I know so little that I can't even fake that sentence very well. I did use a scope once or twice in college, but I was spoon-fed all the correct settings that it needed to be on and I was only asked to observe the output. That being said, don't expect this write-up to be too in depth.
This is the Game Boy Digital Sampling Oscilloscope, or GBDSO for short. I don't recall when it was that I first came across this, but I had assumed it was either some very obscure Japanese goody (like most gaming oddities are) or an unreleased prototype (as the rest seem to be). Turns out it's neither. GBDSO is an open source Game Boy add-on that was created circa the year 2000.
I say "open source" as if I know exactly what I'm talking about. I'm not entirely certain if the software is open, but this PDF covers the hardware in rather thorough detail. It contains component lists, PCB designs, and a complete circuit diagram. I'm not sure how much more open it could get!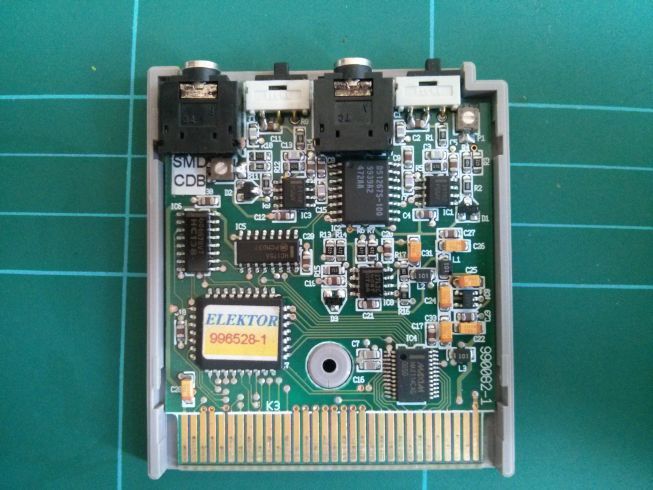 Because this was never manufactured on a large scale, official cartridges were never made. Instead, anyone who ventures to make their own GB scope would need to salvage a donor cart for its plastic housing. Otherwise, the project is strictly DIY.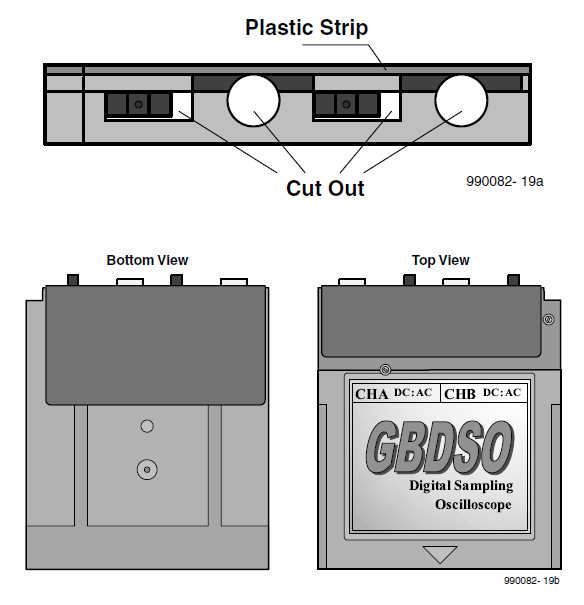 This image, taken directly from the linked PDF, shows an example of what a finished cart might look like.
...And here is an actual finished cart. The 3.5mm jacks at the top of the cart are too thick for the stock cartridge, which is recessed at the top (provides grip to pull it out of the Game Boy). That's why some images of the GBDSO have no cover and others (like the image above) have a bracket screwed to the front.
Here you can see how much taller than the cart the jacks are. This particular mod makes me weep out of remorse. Not for the sloppy dremel cuts, but because of the choice of donor cart.

FOOG Award: Get in front of an oscilloscope (I don't care if it's yours or a schools or somebody else's) and show me a sine wave on that bad boy! I'll accept a cosine wave as well, you nerds.